MG20
Wireless Gaming Headphones
499€
MG20
Wireless Gaming Headphones
499€
Moss Green
Next Level Sound
Transport yourself with immersive 7.1 surround sound headphones and custom 50mm Beryllium coated drivers. A bold expression of minimalist design, the MG20 Wireless Gaming Headphones feature a detachable boom mic for unmatched communication while the on-board microphones provide an adjustable talk experience. Play longer and smarter with lightweight magnesium ear cups, cushioned lambskin leather ear pads, and an Alcantara® and coated canvas headband with on-head detection. Upgrade your gaming experience with the MG20 Wireless Gaming Headphones.
Up To 22 Hours Battery
Keep a charge for longer gameplay and get to 50% battery life in only 30 minutes of charging.
Seamless Low-Latency Connection
Use the low-latency adapter to eliminate audio delays and effortlessly switch between your PC and Playstation with convenient plug and play. An optional USB-C to 3.5mm analog connection for other compatible consoles provides added versatility.
Download M&D Connect
With more capabilities unique to the MG20 Wireless Gaming Headphones, get the most out of your sound tools with M&D Connect. Adjust your EQ with in-app sound profiles, change settings, default preferences, and download updates for your MG20 Wireless Gaming Headphones all from your mobile device with M&D Connect.
50MM Drivers
Hear every detail with custom Beryllium drivers and exceptional acoustics with independent volume controls for mic and game so you won't miss a move.
Crafted from Premium Materials
Distinctive silhouette designed with lightweight magnesium ear cups and lambskin leather ear pads, paired with an Alcantara® and coated canvas headband for unrivaled performance and durability.
"The MG20 gaming headset is a beautiful piece of work that is so comfortable to wear. It is rather special and gives you the edge during that important game."
"Master & Dynamic's first wireless gaming headset is built around what the headphone company is best at, and that's build and audio quality. The MG20 looks and feels premium, and its sound signature should please even picky audiophiles."
"The MG20 is a solid first gaming headset from one of the best headphone companies of the past few years. It's really a headset that only Master & Dynamic could build."
"You pay for quality with the MG20 and you get it too. My new favorite gaming headset. Actually, even my favorite headphones. And there is a lot of competition here."
"The MG20 works hard to earn its keep, with high-quality sound and design, and versatile connectivity features that work well for both gaming and listening to music."
Technical Specifications
Model

MG20 Wireless Gaming Headphones

Dimensions

173.83mm x 197.32mm x 84.53mm

Drivers

50mm Beryllium

Impedance

32 Ohms

Weight

312g // 322g with Boom Microphone

Battery life

22 hours

Materials

Alcantara® inner headband / coated canvas outer headband / lambskin leather ear pads / magnesium ear cups / anodized aluminum controls

Headphone Connection

Optional 3.5 analog and audio splitter

Cables

2m USB-C to 3.5mm Audio Cable, 2m USB-C to USB-A Charging Cable

Ear Coupling

Over-Ear

Dual Microphone

On-Board / Detachable Boom Mic

Antenna

Internal Antenna

Ear Pads

Replaceable Lambskin-Wrapped Memory Foam

Bluetooth Profile

Bluetooth® 5.0 with AAC & Qualcomm® aptX™ HD for music, aptX™ Low-Latency for mobile gaming
In The Box
Wireless Gaming Headphones

Detachable Boom Microphone

Low-Latency USB Adapter

USB-C to USB-A Charging Cable

USB-C to 3.5mm Input Cable

Headphone Pouch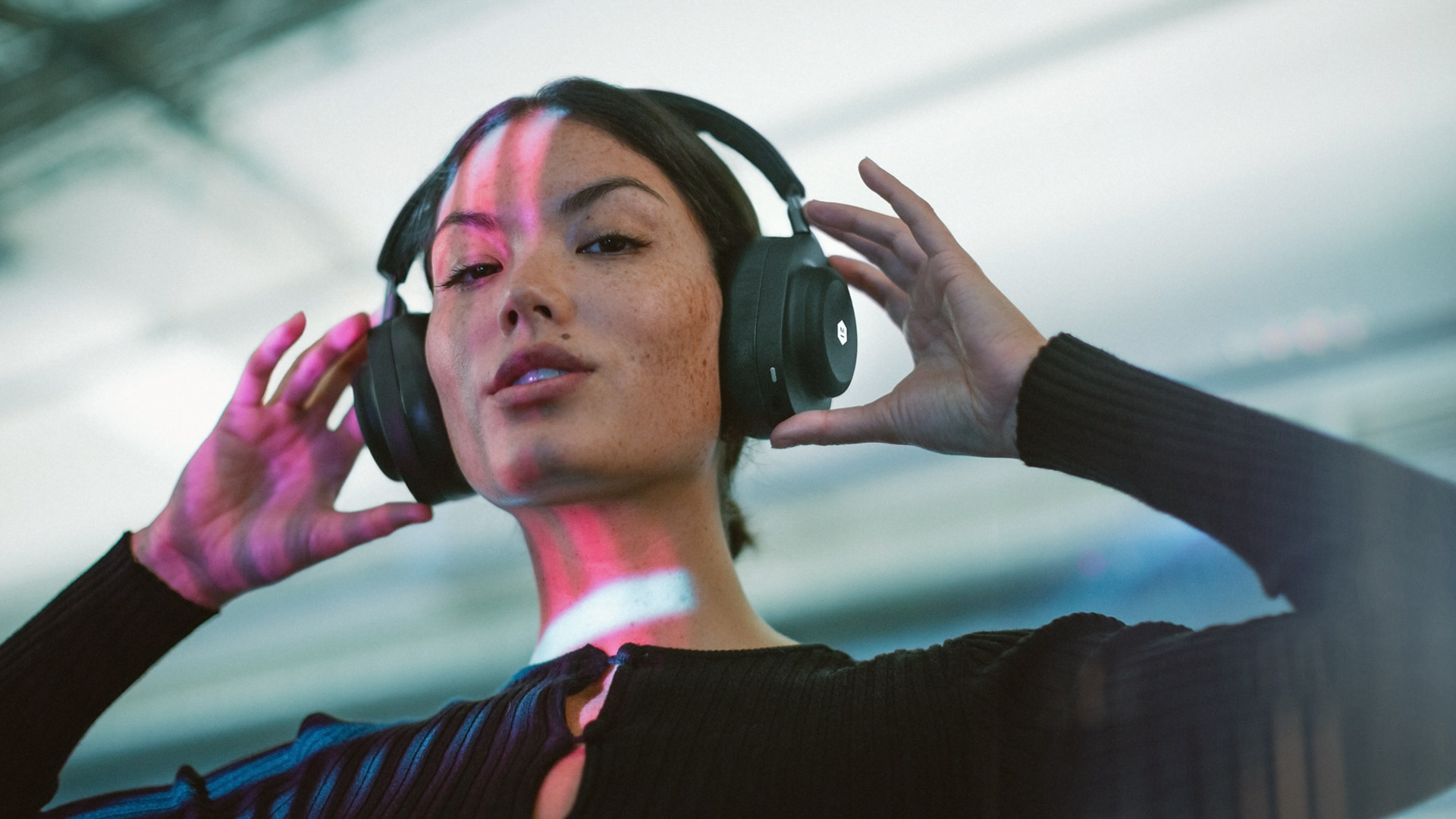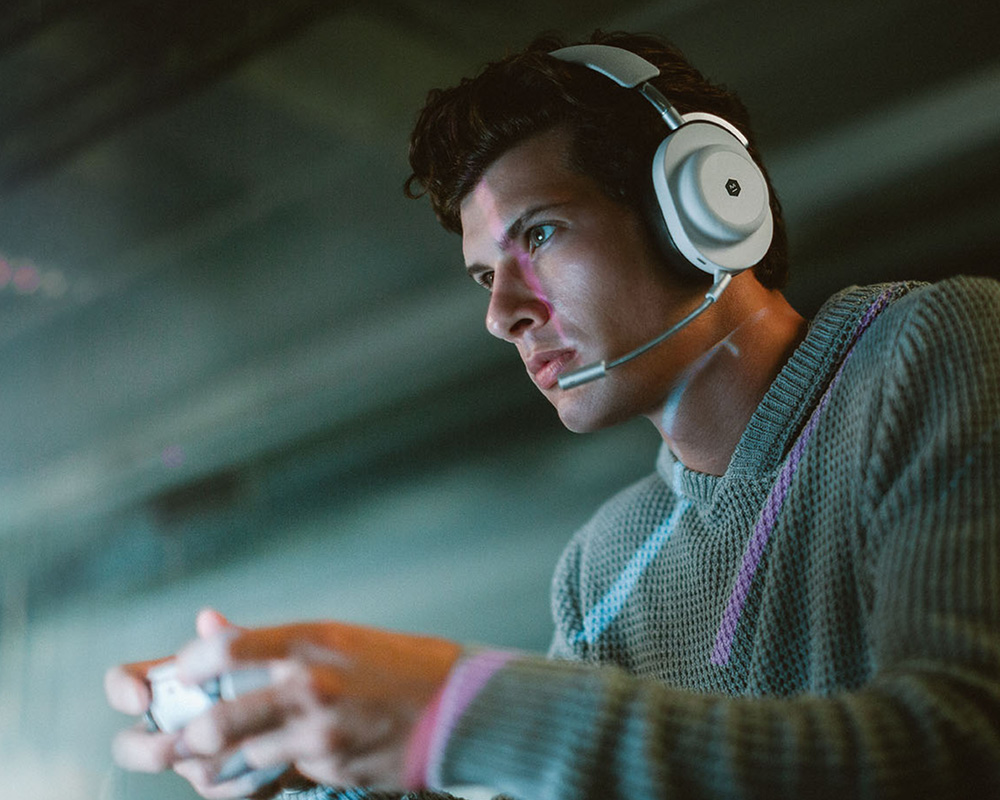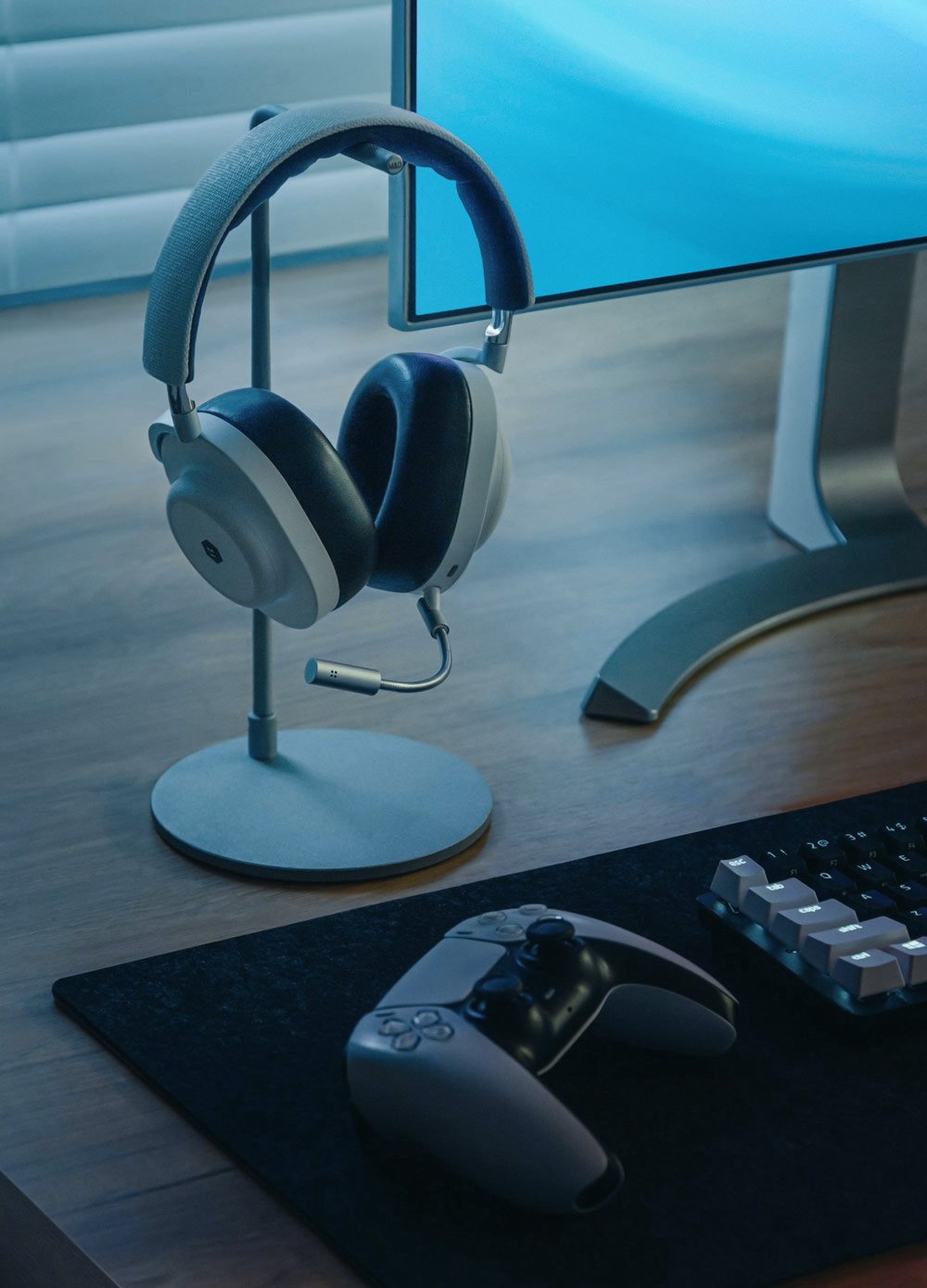 Detachable Boom Mic
Designed for gamers and listeners alike: the state of the art detachable boom mic, which can be removed for casual listening, features an optional pop filter for incomparable clarity during gameplay.
On-Board Microphones
A versatile, internal microphone array provides exceptional sound quality even when the boom mic is detached, allowing for an optimal talk experience in a sophisticated, flexible design.
Comfort + On-Head Detection
Ear pads cushioned with lambskin leather, an Alcantara®-lined inner headband for enhanced grip, and a coated canvas outer headband offer unparalleled comfort during play and a wear that only gets better with time. Plus, for longer playtime, on-head detection preserves the battery life of your wireless gaming headphones.
Immersive 7.1 Surround Sound
Press play for the ultimate gaming experience with angled magnesium ear cups and semi-open acoustics optimized for the perfect balance of sound isolation and a life-like soundstage. Encounter new worlds with MG20 Wireless Gaming Headphones.